Creative Uses of Large Format Printing in Retail Displays
Vinay Tribe
In the competitive world of retail, making a lasting impression on customers is essential. Large format printing has emerged as a game-changer in the realm of retail displays, offering businesses the opportunity to captivate and engage their audience like never before. In this blog, we will explore the creative uses of large format printing in retail displays, and how Octopus Adverts, a trusted large format printing company in India, can help bring your retail vision to life.
What is Large Format Printing?
Large format printing involves the production of high-quality prints on a larger scale, typically for posters, banners, decals, signage, and more. It utilizes advanced technology to create visually striking graphics with exceptional clarity and detail.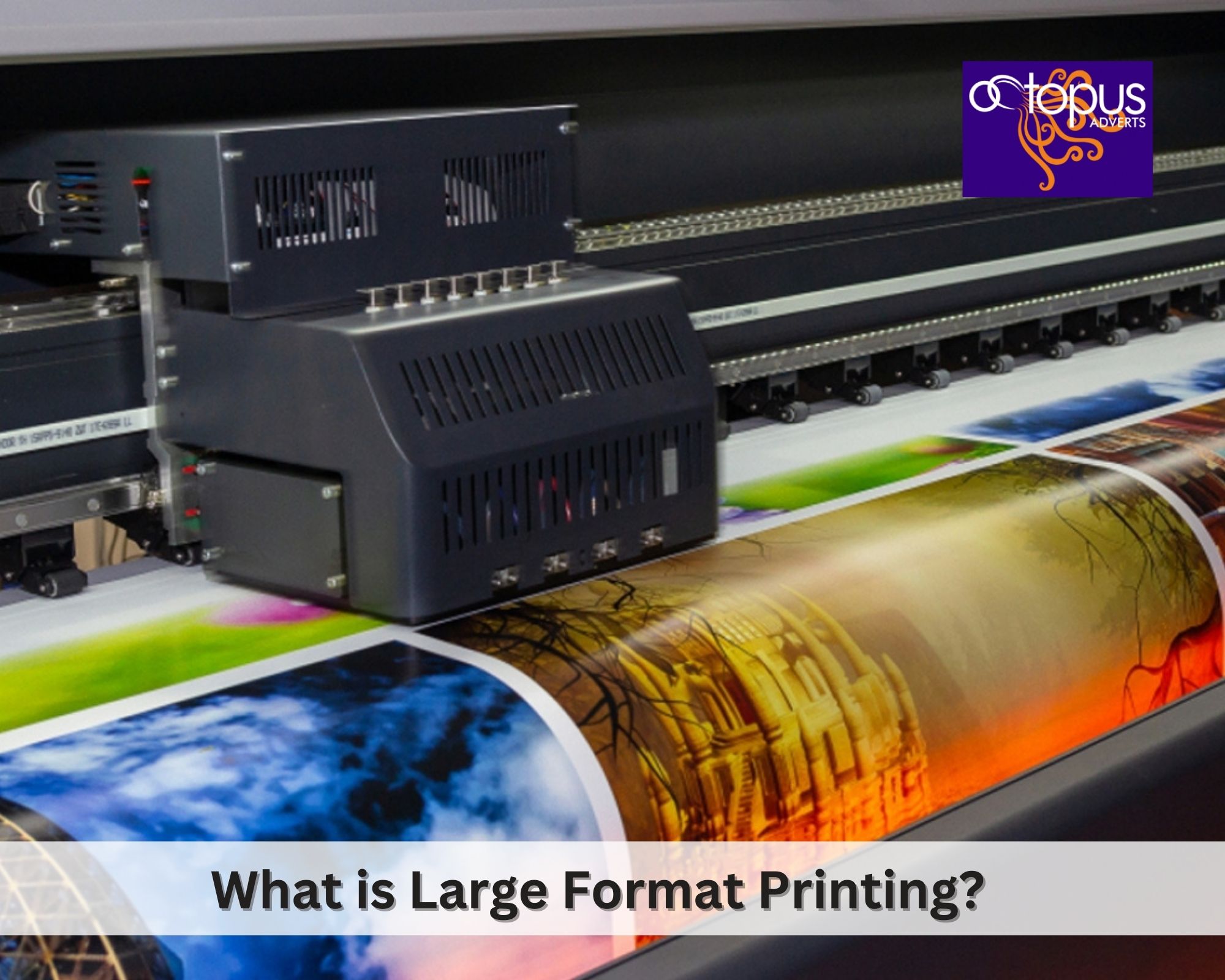 Why is Large Format Printing So Effective in Retail Displays?
Large format printing in retail displays is a powerful tool for several reasons:
Visual Impact: The larger-than-life graphics and vibrant colors instantly grab customers' attention, making your brand and products stand out.
Versatility: Large format printing offers a wide range of materials, from banners to wall murals, allowing for versatile and impactful retail displays.
Customization: Tailoring your displays to match your brand's aesthetics and messaging is easy with large format printing.
Octopus Adverts: Your Trusted Partner in Large Format Printing for Retail Displays
Before diving into the creative uses of large format printing in retail displays, it's essential to partner with a reputable company. Octopus Adverts, a leading large format printing company in Pune, India, is dedicated to delivering top-notch printing solutions for businesses across the country.
Point of Purchase (POP) Displays
Create stunning Point of Purchase (POP) displays with large format printing. These displays are strategically placed near checkout counters to capture customers' attention and spur impulse purchases. Whether it's promoting a special offer or showcasing a new product, POP displays can be customized to fit your retail needs.
Wall Murals
Transform your retail space into a visually stimulating experience with wall murals. Large format printing allows you to cover entire walls with captivating imagery, reinforcing your brand identity and creating an immersive shopping environment that customers won't forget.
Window Graphics
Make the most of your storefront by utilizing window graphics. These displays not only attract passersby but also serve as an excellent platform to promote your products, services, and branding. Large format printing ensures that your window graphics are vivid, durable, and attention-grabbing.
Ceiling Graphics
Add an element of drama and excitement to your retail space with ceiling graphics. Large format printing enables you to turn your ceiling into a canvas for creative designs, enhancing the overall ambiance and making your store more visually appealing.
Interactive Displays
Engage your customers with interactive displays powered by large format printing. Whether it's touch-screen displays, QR code-driven content, or augmented reality experiences, large format prints can be integrated seamlessly, encouraging customers to learn more about your products and services.
The Benefits of Using Large Format Printing in Retail Displays
Large format printing is a game-changer in the retail industry, offering unmatched visual impact, versatility, and customization options. From POP displays to interactive experiences, the possibilities are endless when it comes to captivating your audience.
How to Choose the Right Large Format Printing Partner for Your Needs
Partnering with a trusted large format printing company like Octopus Adverts is crucial to achieving the desired results. Look for a company with a proven track record, cutting-edge technology, and a commitment to delivering exceptional quality.