6 Ways Branding Can Help Your Business Stand Out in a Crowded Market
Admin2022
In the midst of a buzzing and competitive business language, it's more important than ever for companies to establish a strong brand identity that sets them apart from their competitors.
One of the most effective ways to achieve this is through professional branding and printing services. Octopus Adverts, a leading provider of branding and design services, understands the power of visual communication and offers comprehensive corporate branding solutions. In this blog, we will explore six ways in which professional branding and printing services can help your business stand out in a crowded market.
Enhance Your Visual Identity
A distinctive visual identity is crucial for building brand recognition and recall. With the expertise of a branding agency like Octopus Adverts, you can get a unique logo printed, and develop a consistent visual language that reflects your brand's personality. Through visually appealing signage and print material, your brand will stand out and leave a lasting impression on your target audience.
Create Consistency Across Platforms
Consistency is key when it comes to effective branding. A professional branding and printing service provider ensures that your brand elements, such as logos, fonts, and colors, are applied consistently across all marketing materials. This consistency reinforces your brand's identity and helps customers associate specific visuals with your business. From business cards to brochures, signage to promotional merchandise, Octopus Adverts can help maintain a cohesive brand experience across various platforms.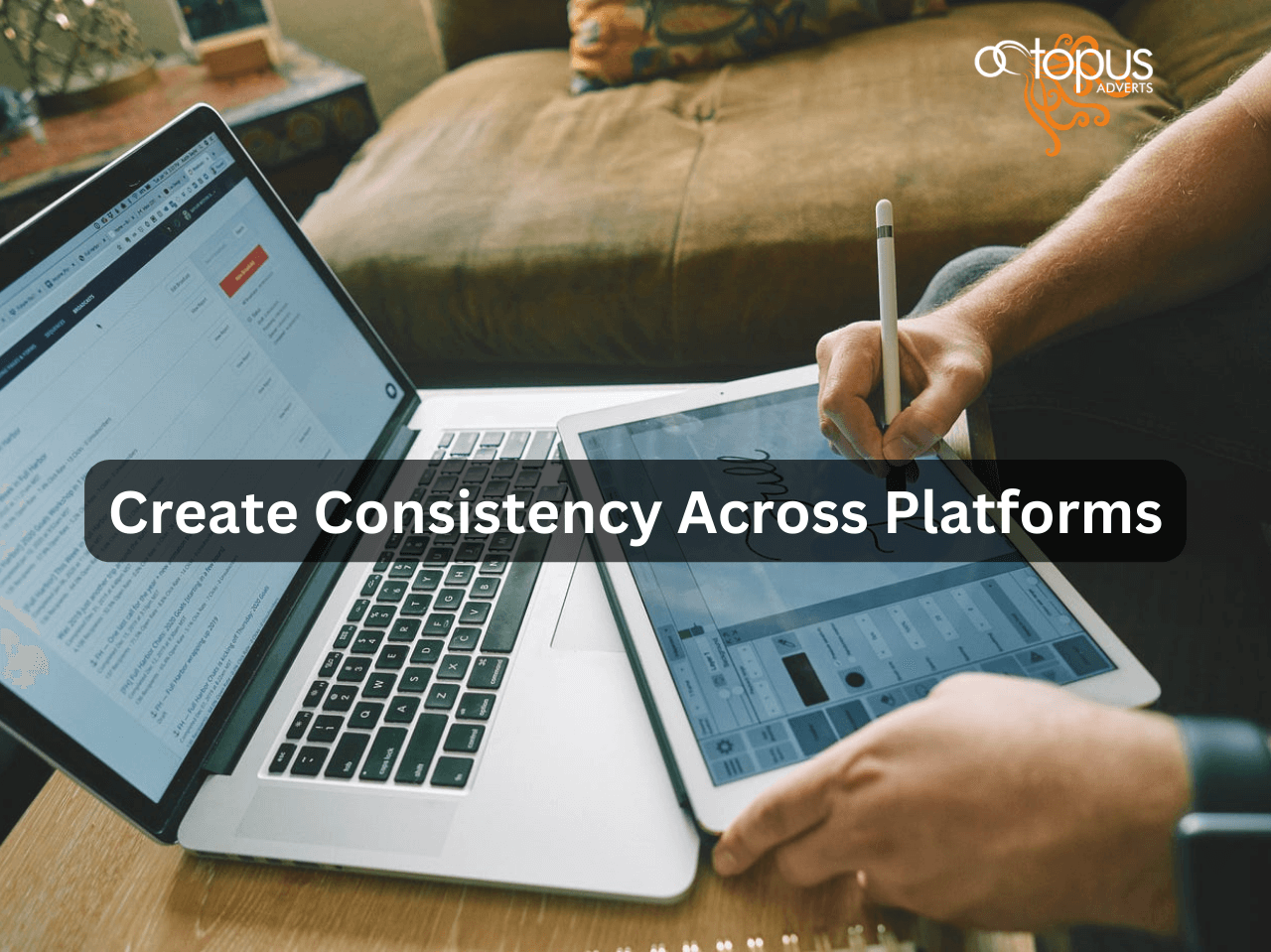 Develop Compelling Marketing Collateral
Printed marketing collateral plays a significant role in promoting your business. A skilled branding and printing service provider understands how to design compelling brochures, flyers, and posters that grab attention and engage your audience. With Octopus Adverts' expertise, you can create visually appealing and persuasive materials that effectively communicate your brand's message and value proposition.
Transform Your Corporate Space
Your office or corporate space is a reflection of your brand's identity. Office branding can transform a generic space into an immersive brand experience that aligns with your values and culture. Octopus Adverts offers office branding services that incorporate your brand's visual elements into the interior design, creating a cohesive and inspiring environment. This not only enhances the overall aesthetics but also creates a memorable experience for clients, employees, and visitors.
Strengthen Brand Awareness
Building brand awareness is essential for staying top-of-mind with your target audience. Professional branding and printing services can help you achieve this by designing eye-catching signage and banners for events, trade shows, and storefronts. These visually appealing displays will attract attention, create brand recognition, and increase foot traffic, allowing you to stand out in a crowded marketplace.
Elevate Your Professionalism
Investing in professional branding and printing services demonstrates your commitment to excellence and attention to detail. By using high-quality printing materials, you can elevate the perceived value of your brand and establish a reputation for professionalism. Octopus Adverts offers top-notch printing services that ensure your brand materials, such as business cards, letterheads, and envelopes, are produced with superior quality, leaving a lasting impression on your clients.
In a crowded market, standing out is essential for the success of your business. Professional branding and printing services provided by Octopus Adverts offer a range of benefits, from enhancing your visual identity and creating consistency across platforms to developing compelling marketing collateral and transforming your corporate space. By investing in these services, you can effectively differentiate your brand, increase brand awareness, and establish a strong presence that captivates your target audience. Don't let your business get lost in the crowd—let Octopus Adverts help you make a lasting impression through professional branding and printing solutions.